It's been a couple of months I have spoken about my eats/meals, so I figured I'd throw one in there. Linking up with WIAW hosted by Jenn.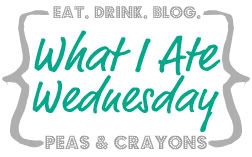 Breakfast:
Mixed Berry Smoothie 
Whole Wheat English Muffin with egg and cheese
 Whole Wheat Toast with Almond Butter
Snacks
Carrots with hummus, berries and clean eating chocolate banana walnut muffins
Lunch/Dinner
Whole Wheat Veggie Pizza
Mexican burrito bowl with brown rice
Quinoa Veggie Bowl with baked spiced tofu
  Roti, Baigan ka bhartha and veggies
Bread stick, baked sweet potato fries, green beans and broccoli
Andd tomorrow is THANKSGIVING!!!
Happy Thanksgiving.